Get Greater Insight into Fraudulent Claims Based on High Overall Suspicion Score.
Download Your Complimentary Dashboard
Are you struggling to monitor those claims which are deemed potentially fraudulent? Are you effectively monitoring those claims with a high overall Suspicion Score?
Our insurance fraud monitoring dashboard is your answer!
Seamlessly track potential fraudulent cases based on Suspicion Score

Identify the number of claims per business line and monitor the overall timeline for resolution

Monitor the relative level of fraud potential for every type of claim allowing the best and quickest action to be taken
Plus lots more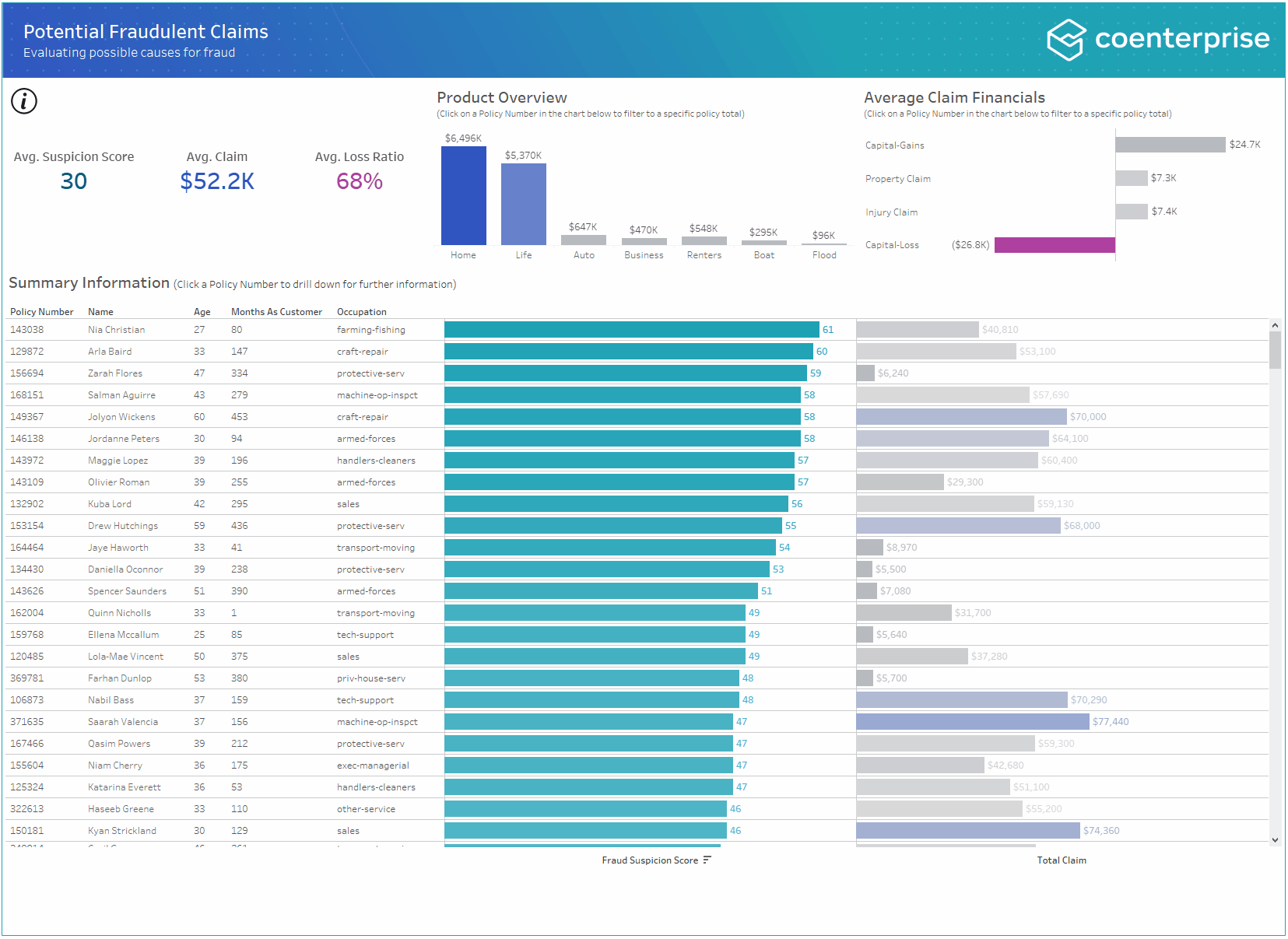 ---
Need help implementing this dashboard?
We can help! We're offering complimentary services hours to get you up and running. Simply check the box on the form to the right and we'll be in touch.