Complimentary Access to COVID-19 Dashboards
In partnership with Tableau, we've designed two dashboards to help you better analyze the impact of COVID-19 on your business. Complete the brief form to download the two dashboards for your own manipulation.
---
#1 - Supply Chain & Inventory Management Monitoring
Get Greater Insight into Your Supply Chain & Closely Monitor Your Inventory Levels.

Are you struggling to get a good 360 degree overview of your supply chain and inventory levels? Are you unsure of which products are in high demand and whether you can meet that demand?

Our supply chain and inventory level monitoring dashboard is your answer!

Seamlessly monitor and track high demand goods across your stores and warehouses by geography

Know when your next shipment is due

Understand your inventory growth over a specific timeframe

Track On-time delivery and inventory growth KPIs

Drill down into individual product lines and understand if you can keep up with the demand

Why is this dashboard important to retailers?

This dashboard is designed to show how data can be used to pivot quickly and smartly to meet changing demands while continuing to monitor your potential supply chain impact and inventory levels. Easily see how COVID-19 may impact your business and inventory levels.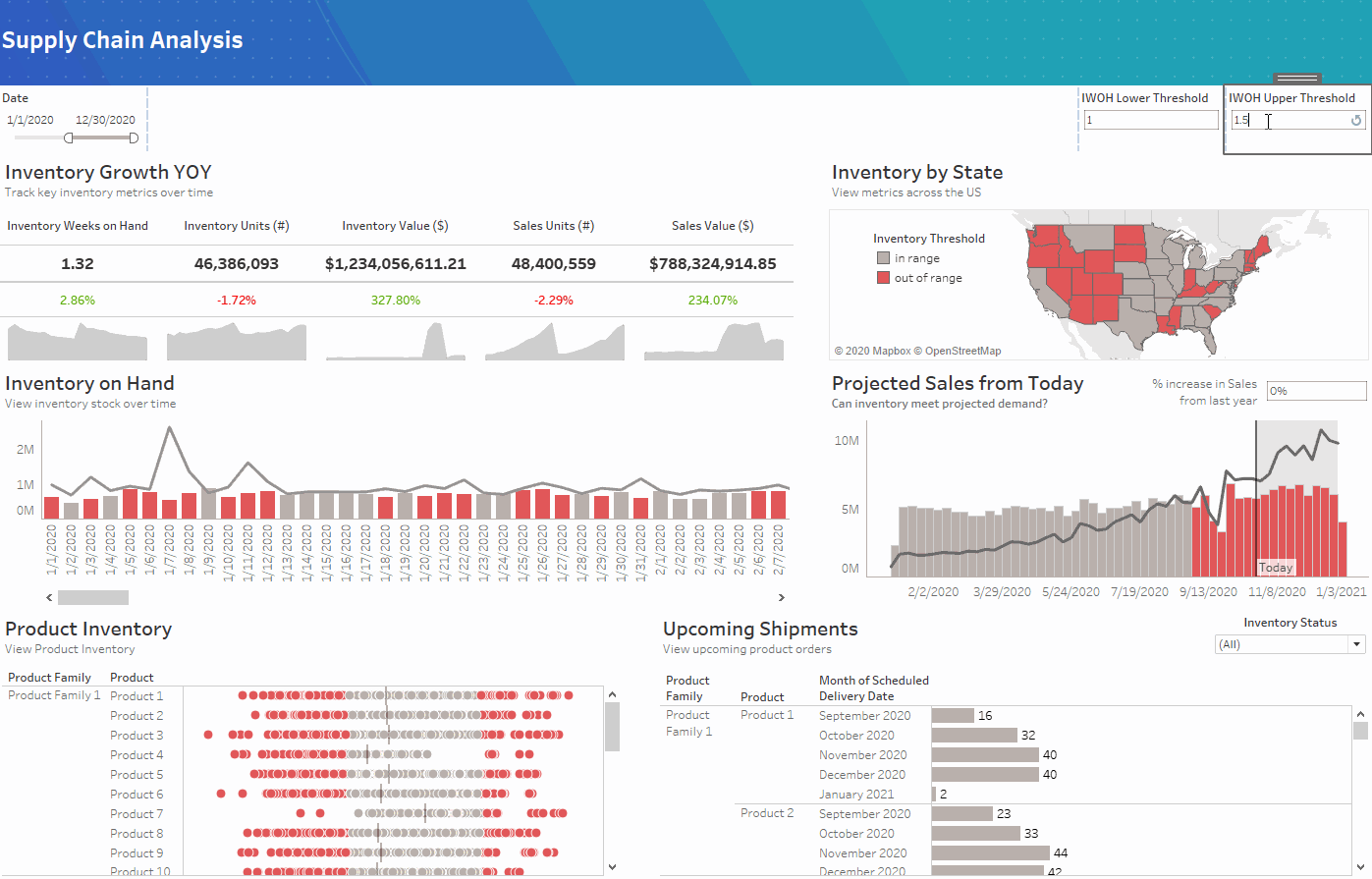 ---
#2 - Location Opening & Ongoing Monitoring Dashboard
As COVID Cases continue to climb it is imperative that any business that has locations have local information at their fingertips. The ability to monitor the COVID case status and readiness of each of your locations will have these direct impacts on your business:
Enable you to quickly respond to COVID/location changes

Ensure customer/employee safety

Avoid location disruptions

Maximize the profitability of your business
How will this dashboard help you? You'll get greater visibility into:
COVID cases by county

Each locations readiness to open

Status of supplies by location

Status of COVID requirements / activities by store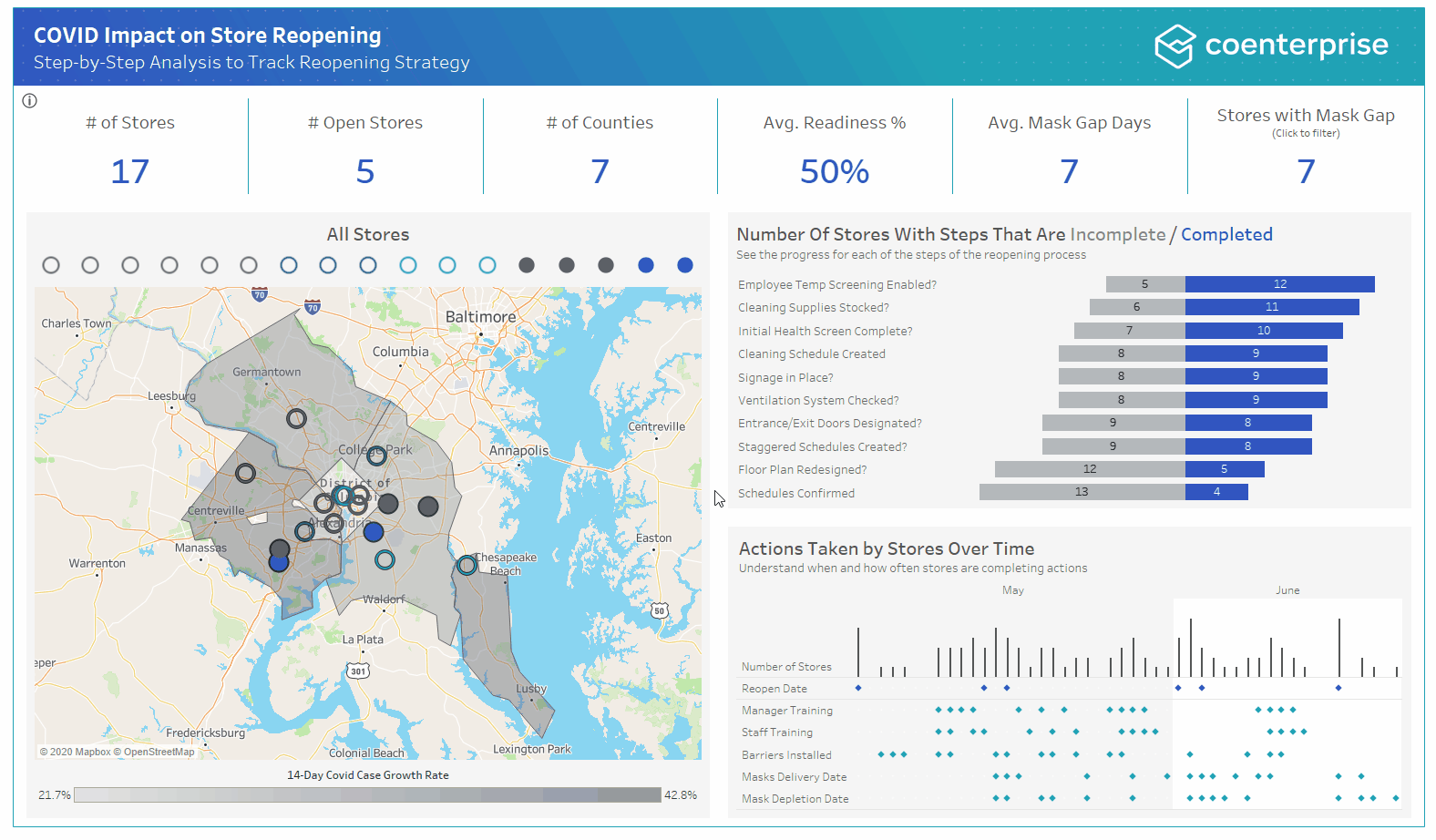 The dashboard is connected to the Tableau COVID-19 database as well as a business database listing that details required policy changes for company initiatives and guidelines from public health authorities.
---
Need help implementing these dashboards?
We can help! We're offering complimentary services hours to get you up and running. Simply check the box on the form to the right and we'll be in touch.