Complimentary Access to COVID-19 Dashboards
In partnership with Tableau, we've designed two dashboards to help you better analyze the impact of COVID-19 on your business. Complete the brief form to download the two dashboards for your own manipulation.
---
#1 - Supply Chain Monitoring Dashboard
Have you been struggling to identify the impact of COVID-19 on your supply chain?
Are you concerned about where your suppliers are located and the impact that may have on you?
Are you considering sourcing new suppliers to help meet demand?
Our supply chain dashboard could help answer these and other pressing questions you may have. It will enable you to closely monitor your supply chain risks today, and on an ongoing basis, to help you pivot quickly and ensure you're able to meet demand and keep your business running smoothly.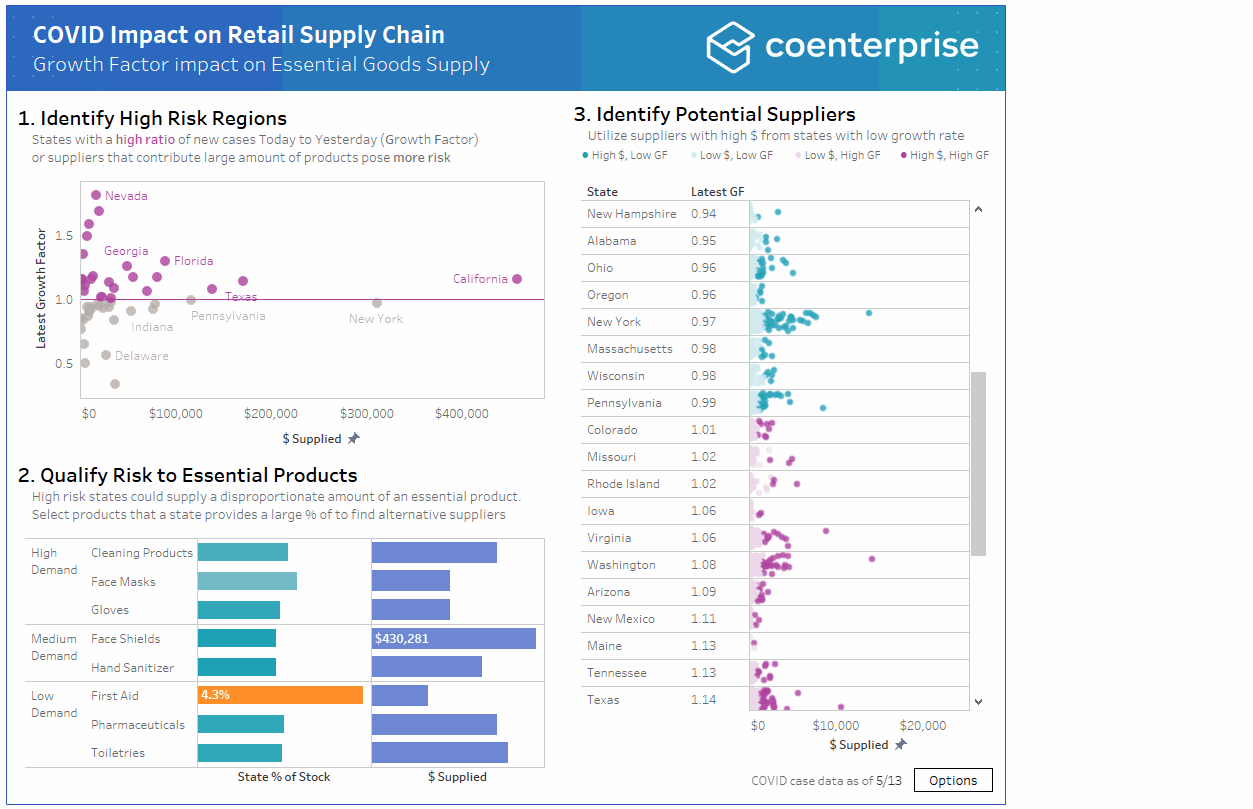 ---
#2 - Back to Business Dashboard
Are you looking to reopen your stores and branches?
Are you struggling to access the information you need to make data-backed decisions?
Are you looking to track the number of stores opening in your area and ensure you're taking the right actions based on government and company guidelines?
Our Back to Business Dashboard enables you to do just that. It provides access to critical data you need to consider when reopening your stores and branches. This use case illustrates decisions a regional manager faces when reopening retail storefronts to the public, considering federal, state, and local guidelines, company policy, and employee and public safety.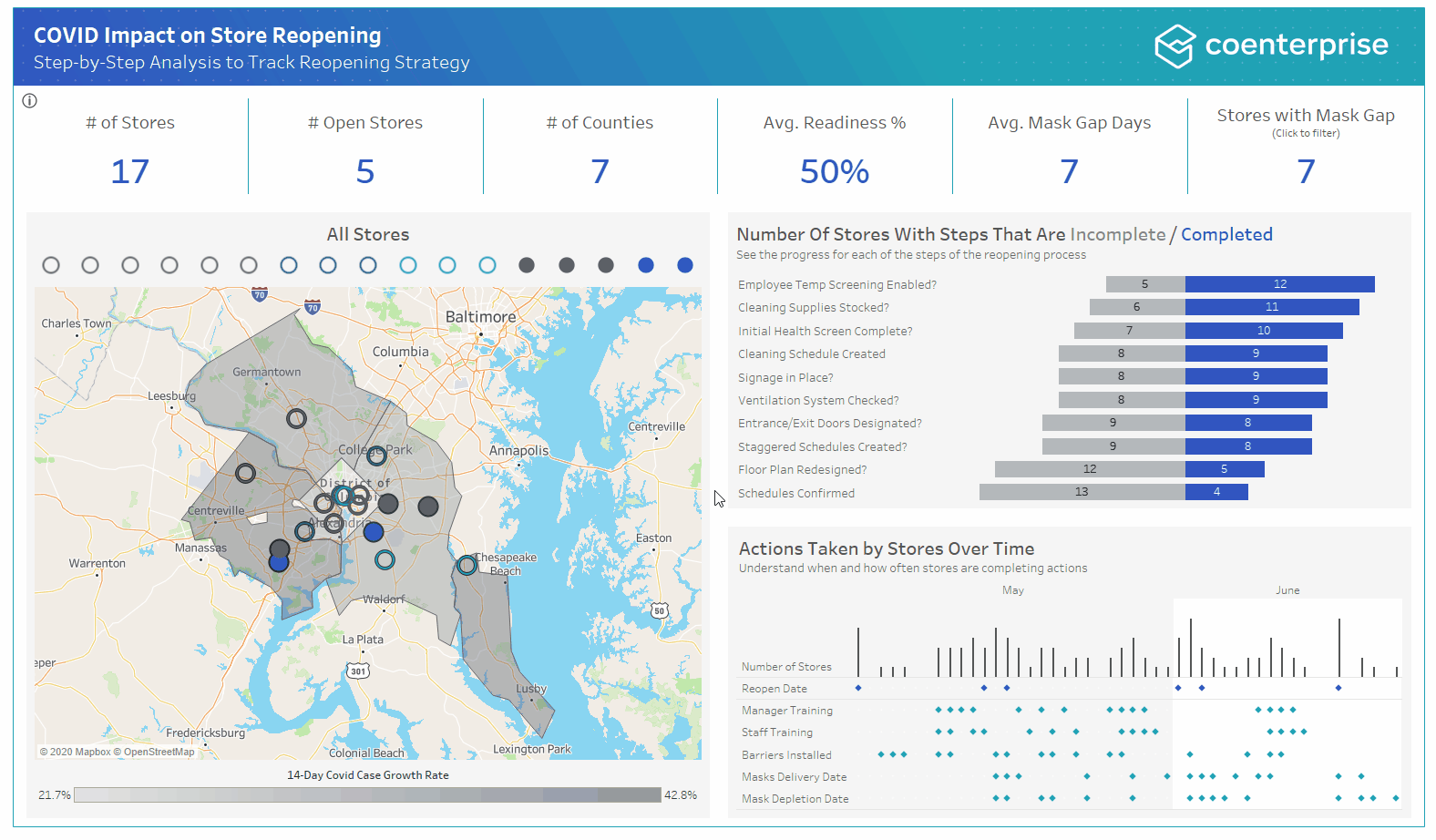 The dashboard is connected to the Tableau COVID-19 database as well as a business database listing that details required policy changes for company initiatives and guidelines from public health authorities.
---
Need help implementing these dashboards?
We can help! We're offering complimentary services hours to get you up and running. Simply check the box on the form to the right and we'll be in touch.